Welcome
to my

pages!
I have recently sold the MGB after 7 year of service, I hope that the new owner will have as much fun as we have had!
To start with, here is a link to a site that describes some of the MGB history
In the beginning of April -99 one of my dreams came trough, I bought myself a MGB Tourer -64 !!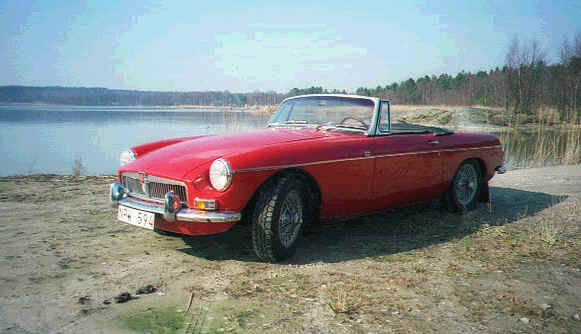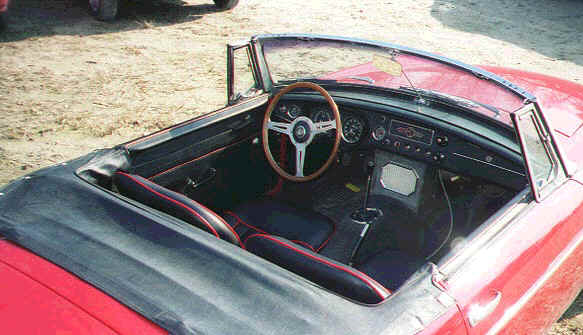 The car is in a pretty good shape and planned to be used as an everyday car. We actually used it summer 1999 for a 8000 km trip from Stockholm to Umbria in Italy!
During the first longer trip (Stockholm - Vänersborg and back, about 900 kilometers) I recognized an annoying sound from the the gearbox that appeared to be some kind of bad bearing. This sound was enough for me to take the gearbox apart to examine it a little closer. The examination showed that the gearbox had been poorly rebuilt earlier. I had to replace a total of five bearings and the bottom shaft. I didn't do all this myself though, Kjell at ELWA Motors in Tyresö did the actual gearbox-work while I did the engine/gearbox removal and refitting.
About four weeks before the departure to Italy I detected a a rumbling noise which turned out to be a worn big-end bearing. This forced me to do a total rebuild of the engine just before our 8000 kilometer trip.
These are the things I have done so far (pictures will be available later):
- Replaced the leather-seats
- Gearbox rebuild
- Replaced rear springs
- Engine rebuild
- Replaced the dynamo (it broke down in Denmark on the way to Italy!)
Click here to see current restorations work